Welcome to the Code:Hardcore Wiki
Code:Hardcore is a high-quality mecha-themed 2D platform shooter under development by Rocket Punch. It was Kickstarter funded in September 2016 and is expected to release Q4 of 2017. This wikia is a collaborative resource for the game and is maintained by the contributions of the fans. Feel free to use our Discussions or chat room to discuss gameplay. All editors are welcome. Come join our community!
About

Code: HARDCORE is a high-quality 2D platform shooting game designed to deliver an amazing gaming experience to every player. The game offers awesome features such as different styles of mechs, various elite weapons, unique items, stunning skins, smooth gaming control, hardcore combat feelings, and high-quality animations. Read More...
Featured Screenshots
Featured Videos
Blogs and News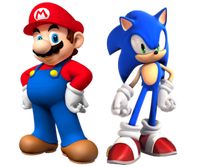 Platformer Games
Go to these sites for info or for help with your own wiki!
A Hat in Time • Azure Striker Gunvolt • Banjo-Kazooie • Bloodstained: Ritual of the Night • Broforce • Castlevania • Cave Story • Code: Hardcore • Conker • Contra • Crash Bandicoot • Croc • Cuphead • Donkey Kong • Drawn to Life • Epic Mickey • Ganbare Goemon • Geometry Dash • Jak and Daxter • Jazz Jackrabbit • Kirby • LittleBigPlanet • Mario • Mega Man • Metal Slug • Metroid • Oddworld • Ratchet & Clank • Rayman • Shantae (and WayForward games) • Shovel Knight • Sonic • Spyro the Dragon • Strider • Yooka-Laylee
Want your community included? See how!
See all of our Platformer gaming wikis!